It's time for Favorite Spaces! I am so excited for the artist featured today. It's Elycia of Loveelycia blog! I love her colorful craft studio filled with pretty and fun things.
Here's the interview:
1. What do you do?
Hi, my name is elycia. I am a crafty, vintage-loving cat lady who lives in a basement in Southern Ontario with my fiancé and our two cats. Three days a week I work as a bookkeeper but the rest of the time i create cute headbands and drawings as well as write my blog.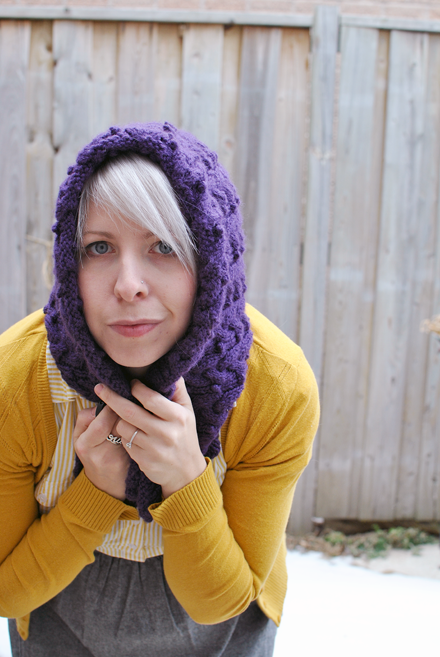 2. What inspired the space?
I was very inspired by a lot of pretty colourful craft spaces/studios I have stumbled across online. My craft/studio space used to be in the basement beside my cats' litterbox, gross, but I decided I needed a spot that I enjoyed spending time in that I could fill with a lot of visual inspiration.
3. What is your favorite item in your studio? And why? And where or how did you get it? Hmmm, i really like my big shelving unit from Ikea. I love it because I can fill it with so many other things I love to look at. Other than that I am pretty crazy about my turquoise sewing maching; she is so pretty! I found her while thrifting and I got really excited. Oh, and my typewriter, also a thrift find!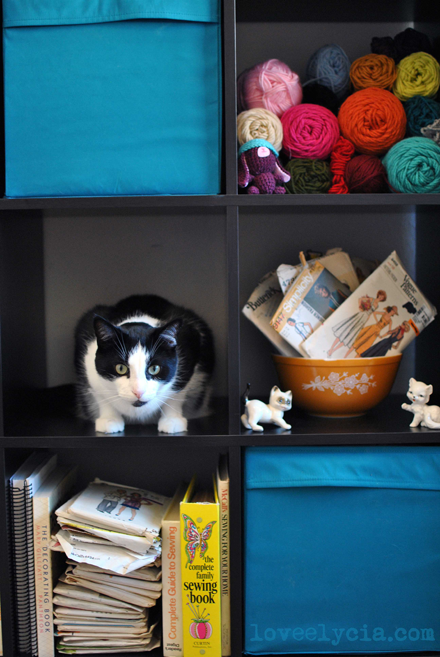 4. What inspires you the most when you create? I love natural light. Sunshine really inspires me to be creative. Also, pretty colours.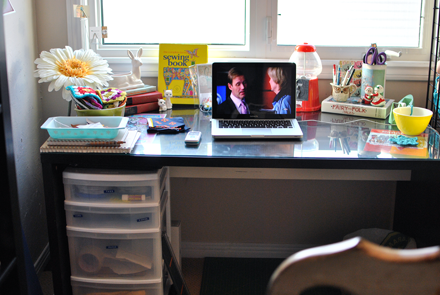 5. What music do you listen to when you create? This varies but the music that makes me the happiest is oldies. I love listening to the oldies stations, something about songs from the 60's makes me smile. I really love the Beach Boys and the Beatles.

6. Where do you get your furniture and home decor? Most of the furniture in my studio is from Ikea. My fiancé used to use the big desk but it got passed along to me. My sewing desk was my desk from highschool. A lot of the decor items are thrifted or from Etsy artists.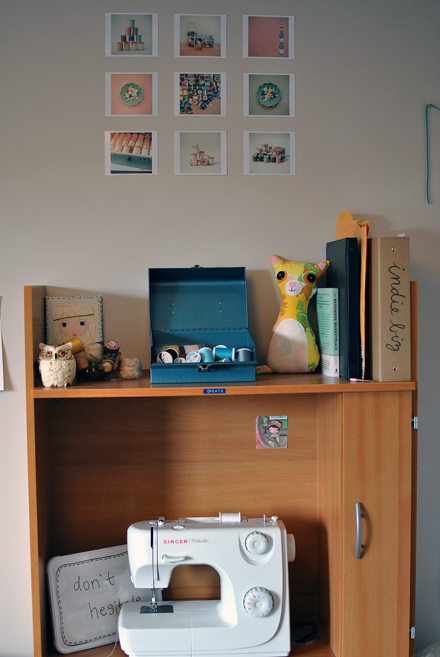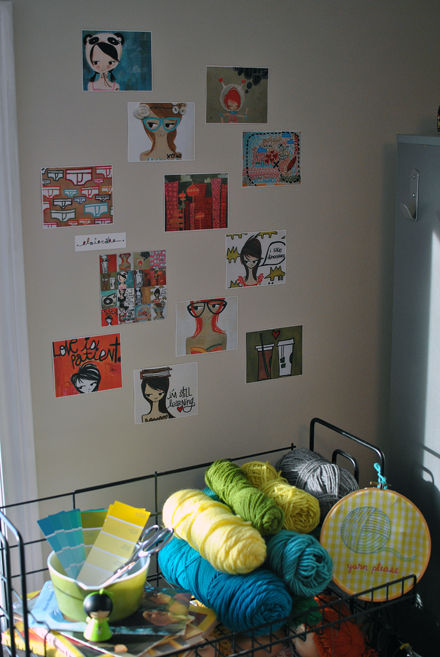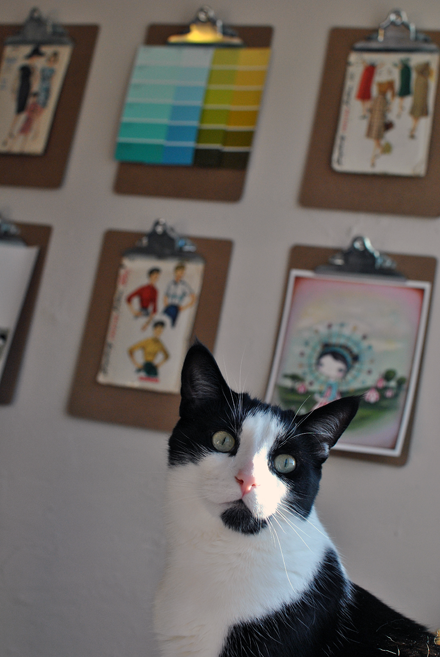 7. What do you collect?If you ask my mom & fiancé...too many things! I collect cat figurines, vintage sewing machines, Blythe dolls, vintage sewing patterns, suitcases, cameras, the list could go on and on. I am a major hoarder, I hate getting rid of things and it is really hard for me to pass up amazing thrift finds...even if I don't need them. Hopefully you don't see me on a certain television program in the future.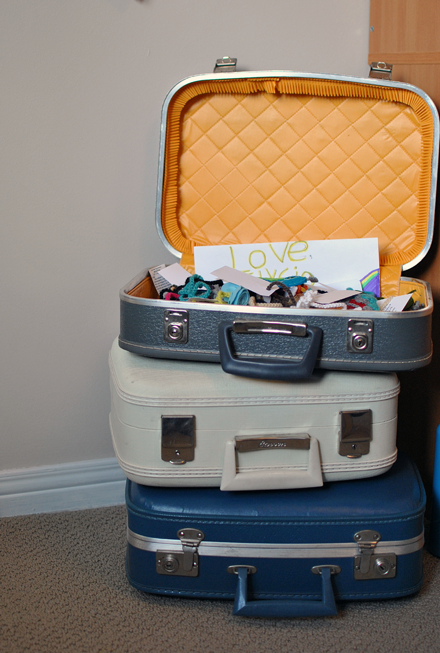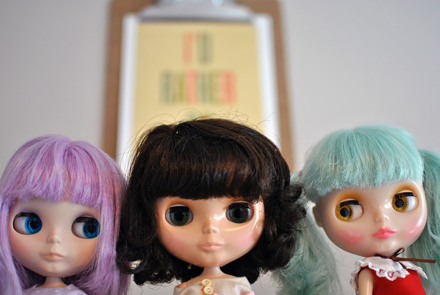 8. Is there anything you dream to have in the space?What is it?
I really want to get a screen printing kit. Not a huge purchase, I know, but I would love to have one! Also, I am searching for a pretty vintage fan.
thanks for having me Nina!
blog:
http://www.loveelycia.com/
shop:
http://www.etsy.com/shop/loveelycia
---
For past Favorite Spaces feature,
click here.
If any of you wants to be a part of my Favorite Spaces feature, please don't hesitate to contact me to join. All entry is subject for approval. Please contact me at
chickything@yahoo.com
for more info.